Before School Care Booking Information
Bookings are now open for before school care run by Birkdale Primary School.   Please note our Before School Care option is currently not OSCAR accredited so is unable to provide any subsidy.  If you require further information regarding this, please contact the school office.
Bookings can be made via the school office.   
NEW SYSTEM:   Please do not make payment until you have received an invoice from the school.   This will help with our reconciliation process.  If you have any questions regarding the above, please do not hesitate to contact us. There will be NO refunds/credits allocated if your child does not attend a session without 48 hours prior notice.    
Further Details:
Location
Birkdale Primary School Hall
Days and time
Monday – Friday when school is open for instruction
7.30am – 8.30am
Cost
$8.00 per session (No OSCAR subsidy currently available)
Breakfast
A light breakfast of weetbix or toast will be supplied to children each morning.   If your child has any food allergies or medical concerns, please let the school office know.
AFTER SCHOOL CARE – sKids Birkdale
3:00-6:00PM
Onsite Contact
Phone: 027 268 2308
Email: birkdale@skids.co.nz
Customer Service
Phone: 0800 274 172
Email: Admin@skids.co.nz
Click Here to make a Booking: www.sKids.co.nz/Birkdale
sKids Parent Handbook: http://www.skids.co.nz/parent-handbook
Welcome to sKids!
We grow AWESOME Kiwi Kids by keeping them safe and providing fun, high quality, active play learning so that they can make positive contributions to their communities and great memories they can take with them forever!
We are MSD OSCAR approved allowing parents to access the Work & Income OSCAR Subsidy for up to 20 hours per week for Before and After School Care and up to 50 hours per week for Holiday Programmes.
After School Care: 3:00 – 6:00PM
To ensure our after school programme is a happy and safe environment for our children, we follow a structured routine to make sure kids enjoy a healthy afternoon tea and get their homework done before going home!
3.00 pm – 3.30 pm

Children arrive at designated area, put away school bags and spare items of clothing, wash hands and have afternoon tea.

3.30 pm – 4.00 pm

Children do homework, reading, a work sheet or other quiet activity.

4.00 pm – 4.30 pm

Free play time, in playground weather permitting.

4.30 pm – 5.30 pm

Special activity time. (Check out our Term Flyer for this week's theme!)

5.30 pm – 6.00 pm

Finishing projects and clean-up time. Small group activity until child is picked up and signed out by parent(s) / guardian or other authorised person(s).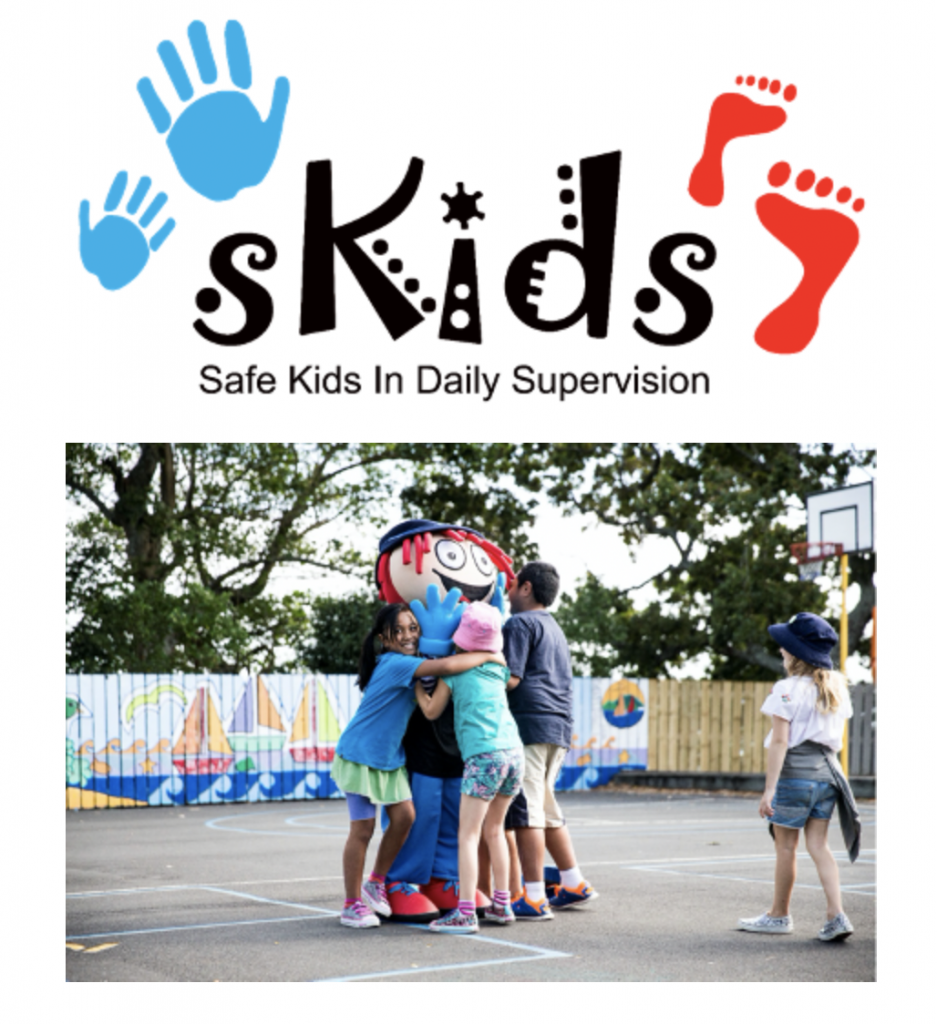 Holiday Programme Care: 7:00AM – 6:00PM
Held at sKids Windy Ridge, Windy Ridge School, Room next to the School Hall
Our Holiday Programmes are safe, loads of fun and jam packed with a variety of activities during the school holidays. One day might be onsite, making crafts, whipping up a delicious snack and playing games with our friends, the next day we could be hopping onto a bus and going on a trip outdoors! We have something for everyone to enjoy, with breakfast provided for morning drop-offs and an afternoon tea snack.